But people can remove their masks for beauty treatments that cannot be provided while wearing a face mask, such as facials or beard trimming.
Patrons do not have to wear masks at restaurants, cafes, bars, clubs or pubs.
This means people do not have to wear a mask while waiting for food and drinks to arrive, entering or exiting the venue, or using the bathroom.
If you go to another part of the venue that is not related to dining, such as the pokies room, you must put your mask back on.
Staff who interact with patrons need to wear masks, but back-of-house staff are exempt.
Singers or musicians who play oral instruments can remove their masks but anyone who can wear one during a performance, such as string musicians, must wear a mask.
At weddings, the couple tying the knot do not have to wear a mask indoors, and photos can be taken without the bridal party or guests wearing masks.
But their guests have to wear a mask when dancing indoors if they cannot socially distance.
Masks must also be worn indoors at funerals.
People must wear a face mask inside gyms but you can remove it if you are out of breath or "puffing".
They also do not have to wear a mask indoors if they are doing HIIT (high-intensity interval training), cycling, running or a team sport, and they do not have to wear a mask while swimming.
People exercising outdoors do not need to wear a mask but they must carry one with them.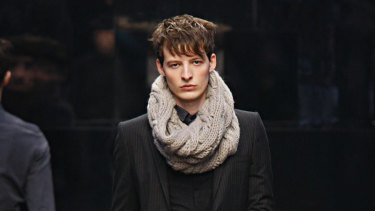 People who use hearing aids or religious garments are encouraged to wear masks that tie around their head rather than over their ears.
You can remove your face mask indoors if you are:
Travelling alone in a private vehicle or with members of your household

Loading

Working alone or with members of your family in an indoor workplace
Indoor workplaces when physical distancing is possible and you do not interact with members of the public
Eating, drinking or taking medicine
Engaging in work that requires clear communication or visibility of your mouth; for example, teaching or live broadcasting
If you are directed to remove your face mask to ascertain identity.
Smokers can take off their mask to inhale a cigarette, as long as they are following current laws on smoking in public places.
But health authorities warn the act of smoking means fingers are in contact with a person's lips, which increases the possibility of the transmission of the virus from hand to mouth.
Children under 12 and people affected by a medical condition or disability do not have to wear a mask.
Teachers and child care workers are also not required to wear masks at work.
Sports fans do not need to wear a mask while sitting in their allocated seat at a stadium, but must wear them when entering or exiting the venue, leaving their seat to go to the bathroom or buying food or drink.
Scarves, snoods or pieces of fabric are not considered masks in Queensland, but cloth or paper masks are okay.
Masks must be worn in indoor places, such as shopping centres, supermarkets, gyms, workplaces where people cannot socially distance, places of worship, libraries, on public transport and in taxis and ride-share vehicles.
People are strongly encouraged to wear a face mask in outdoor spaces where you cannot physically distance.
Felicity Caldwell is state political correspondent at the Brisbane Times