$new_string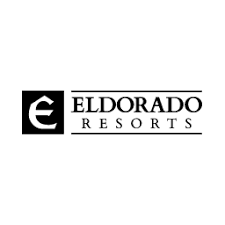 Final approval was given on Friday for $17.3 billion acquisition of Caesars Entertainment Corp. by Eldorado Resorts Inc, when the New Jersey Casino Control Commission agreed on the deal.
After two days of hearings, the New Jersey authorities were satisfied that the deal – which affects four out of the nine casinos in Atlantic City – will not put too much of the local gambling industry into the hands of one company. The Commission was told by antitrust experts that the merger "would not substantially reduce competition" in the state's gambling market.
Caesars Entertainment intends selling Bally's Atlantic City hotel-resort for $25 million to Twin River Worldwide Holdings. Eldorado said that it would the other three remaining Caesars properties for at least five years, namely Caesars, Harrah's and the Tropicana. The company has also promised to spend $400 million to improve these properties.
With this final approval, Eldorado Resorts is expected to put its final stamp on the deal. The merged entity will now incorporate 52 properies across sixteen states, including some of the most popular casinos in the world, such as Caesars Palace and Planet Hollywood in Las Vegas.
The largest shareholder of the new entity will be billionaire invester Carl Icahn, who now owns more than 10%. Edorado is paying $12.30 per Caesars share and will own 56% of the merged company. Caesars will continue to trade under its current name, Caesars Entertainment. In 2017, Caesars emerged from bankruptcy protection and rejected an Eldorado offer one year later. The latest deal was pushed by Carl Icahn who aquired a substantial block of Caesars shares in recent years.
Last month, the Federal Trade Commission gave its approval to the deal. To get to that point, Eldorado was forced to sell some properties in other states, including Missouri, California and Louisiana. The buyout was also approved by gambling authorities in Nevada and Indiana.
New York Casinos Remain in Lockdown
– FOR INFORMATIONAL PURPOSES ONLY –
RIGHTS RESERVED BY © POKERWEBSITES.COM OWNERS – ABOUT US
2008-2018 – Please consult a lawyer before playing online.
View Your State