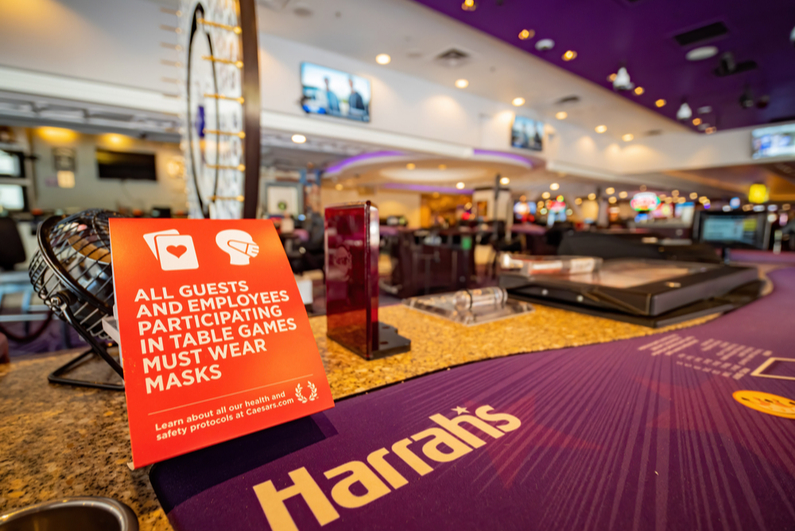 A worrying trend
Casinos in Las Vegas are on high alert after Nevada has been labeled a "red zone" for COVID-19. The categorization was made in a report published by the Center for Public Integrity, which cites a document prepared for the White House Coronavirus Task Force.
To reach "red zone" level, there must be over 100 new cases per 100,000 people in a week's time. Nevada saw 173 confirmed cases for every 100,000 people July 4-10; the national average is 119 per 100,000.
There have been at least 123 visitors that have tested positive for the virus while in Nevada in recent weeks or shortly after going home. Casinos have been reopened in the state since June 4 after being closed for almost three months.
Las Vegas has been experiencing a "concerning rise in cases"
Governor Steve Sisolak has not ruled out closing casinos again if matters worsen. Of the visitors that have tested positive for the virus, 46% of them were from California, 17% were from Arizona, and 10% were from Texas.
According to the report, Las Vegas has been experiencing a "concerning rise in cases." Clark County reported 1,263 new virus cases on Friday and 11 new deaths.
Action could be taken
The White House document suggests that Nevada, in addition to 17 other states, should restrict social gatherings to at most ten people. It also includes recommendations to close gyms, nightclubs, and bars, as well as make the wearing of masks mandatory.
Nevada already requires residents to wear masks in public places and has recently shut bars in seven counties. Health officials reported 1,447 new confirmed cases on Thursday, a new single-day record for the state. To date, there have been over 33,000 confirmed cases of the virus in Nevada, with 638 deaths.
Response from health officials
Officials from Nevada Health Response announced on Thursday that they are working with the Nevada League of Cities, Nevada Association of Counties, and the various state municipalities to make sure that local governments are aware of this new report.
In an email to the Reno Gazette-Journal, Nevada Health Response said: "Localities in red and yellow zones have been asked to provide additional actions they have taken, or plan to take — beyond measures already taken Statewide — to implement the policy recommendations from the White House."
Local governments have the ability, through emergency directives from Governor Sisolak, to put into place heavier restrictions than what the governor has already ordered.