There is every reason to believe the 2020/21 Premier League season will have a surprise winner.
Already the two clear favourites, Manchester City and Liverpool, are stalling. City are struggling to find their rhythm and with 12 points from their opening seven games could be in terminal decline under Pep Guardiola, while Jurgen Klopp's team will be vulnerable all season without Virgil van Dijk.
And the pandemic's impact on the Premier League hasn't even been fully felt yet. Soft tissue injuries are just starting to build up but will get worse, plus the congested fixture list – both tiring players and preventing managers from coaching tactics in the week – is ramping up, not down.
It could even be a Leicester season, but at the very least, with the points tally of the champions likely to drop to the mid-80s, we can assert that someone other than Man City an Liverpool will be right up there.
Chelsea – 15/2
(winner w/o Liverpool & Man City – 9/2)
The third favourites for the title are Chelsea, understandably so given their £220 million transfer spend this summer. Frank Lampard's side haven't looked particularly convincing as new players attempt to settle, and yet despite that they are only three points off the top of the table.
If this year's champions will have a relatively low points tally, then many of the tactical complaints levelled at Chelsea could be irrelevant. They continue to look porous when counter-attacked due to their unstructured attacks making them vulnerable in the transition, but if they only need around 85 points then they can afford to be sloppy quite a few times.
What's more, the individual talent at their disposal at both ends of the pitch makes up for some haphazard performances. Thiago Silva and Edouard Mendy are cleaning up defensive errors in defence, while Hakim Ziyech, Kai Havertz, and Timo Werner are winning matches with individual moments of quality.
But they will be hit with fatigue as much as anyone and, without a more organised strategy to fall back on, those wearying months will dent their confidence and ultimately allow more focused clubs to finish above them.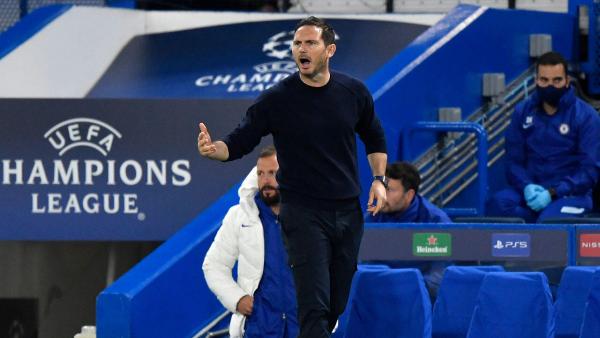 Tottenham – 17/2
(winner w/o Liverpool & Man City – 17/10)
Jose Mourinho was considered to be past it just a few months ago, but the pandemic might have brought him back into relevance. The unique environment it has created, leading to bizarre high-scoring games and a difficult psychological battle in empty stadiums, may favour the tactical conservatism of the Spurs manager.
Again, the potentially lower points tally changes everything. If matches are stretched and pressing is relaxed (thanks to increased fatigue and empty stadiums) then Mourinho's preference for a compressed midblock and rapid counter-attacks could be the right way to control matches. His famous mantra – that the team in possession is most vulnerable, and the team who takes the fewest risks wins – makes more sense now than ever. Football tactics are regressing in the age of coronavirus.
And Mourinho has got this Spurs team to play in his image. Harry Kane's extraordinary form owes much to the freedom he is given by the manager, while Heung-Min Son is excelling in a counter-attacking philosophy. If not for a couple of extremely unlucky late goals against West Ham and Newcastle United, Spurs would be top of the league.
Mourinho knows how to grind out results in a gruelling schedule. They are genuine contenders.
Leicester 22/1
(winner w/o Liverpool & Man City – 9/1)
Brendan Rodgers is doing a superb job at Leicester and it would be unwise to rule them out, even if Europa League football should ultimately take its toll.
However, a lack of squad depth means they are likely to go through another rotten spell of form, as they did in 2019/20. Rodgers' team relies upon a few individuals for the system to work, and should one of James Maddison, Youri Tielemans, or Jamie Vardy suffer a long-term injury Leicester would struggle to win games.
Then again if they maintain this form up until the halfway point then momentum will build and fans will start to believe they can do the unthinkable again. Everything rests on injuries and mental fatigue.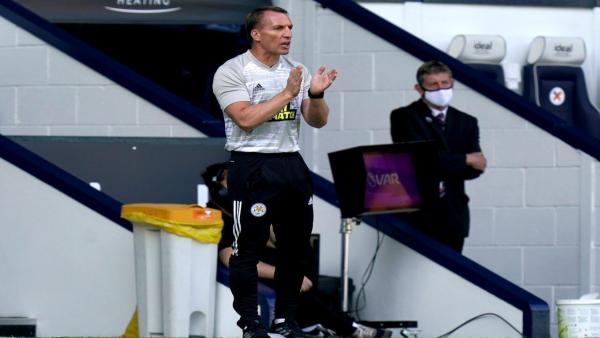 Man Utd 30/1
(winner w/o Liverpool & Man City – 13/2)
The only reason Manchester United's odds are this short is the badge. There is nothing in the performances of this side, or the tactical acumen shown by Ole Gunnar Solskjaer, to suggest they can win a title battle.
A 3-1 victory over Everton has eased the pressure for now, but that is to be expected. Solskjaer always seems to pull off a big result at the last minute, locking United in an endless cycle of stagnation. They badly underperform, then win against one of the big teams and the Norwegian stumbles on.
Never mind the title. United will be lucky to make top six.
Arsenal 50/1
(winner w/o Liverpool & Man City – 17/2)
Similarly Arsenal look a very long way off challenging for the Premier League title. Mikel Arteta is in a worrying phase of his evolution at the Emirates, a 3-0 defeat to Aston Villa highlighting some serious structural flaws and creativity issues.
We have seen enough in Arteta's complex tactical coaching to know Arsenal are on the right path, but things might get worse before they get better. The Gunners lack a playmaker and a more complete winger, and with 12 points from their first eight games it would take an extraordinary run of form to usurp all of the ten clubs currently ahead of them in the table.
Everton, Wolves, Saints, Villa – 150/1
The depth of talent at Chelsea that should allow them to flat-track bully much of the Premier League, plus the experience and talent of Mourinho at Spurs, closes the window for another Leicester fairy-tale campaign.
But if it is to happen, then it probably won't be Everton or Wolves. Carlo Ancelotti's side are particularly weak outside their first 11, and play in an expansive style that will repeatedly see them come unstuck against mid-table side, while Wolves are a little too functional to maintain winning streaks.
That leaves Southampton and Aston Villa, and both sets of supporters might as well get excited. Odds of 150/1 are a lot more favourable than 5000/1, after all.
Saints have a tactical sophistication that allows them to seamlessly replace injured players, which is to Ralph Hasenhuttl's enormous credit, but one wonders if their ability to suddenly fall apart – the 5-2 to Spurs this season was alarming – is a barrier to the sort of two-month hot streak we would need to believe in a title challenge.
Villa are apparently less vulnerable, in that they have clearly sussed how to sit deep against the 'Big Six' and how to play expansively against the bottom half. But Dean Smith's side lack the in-depth tactical coaching that Southampton boast, plus Villa really don't have much quality outside their first 11.
But it's easy to name reasons why Southampton and Villa can't win the league, of course. And if ever there was a season for something magical and implausible to happen, it's this one. If you're gut tells you something, then at 150/1 it's got to be to worth a small wager.