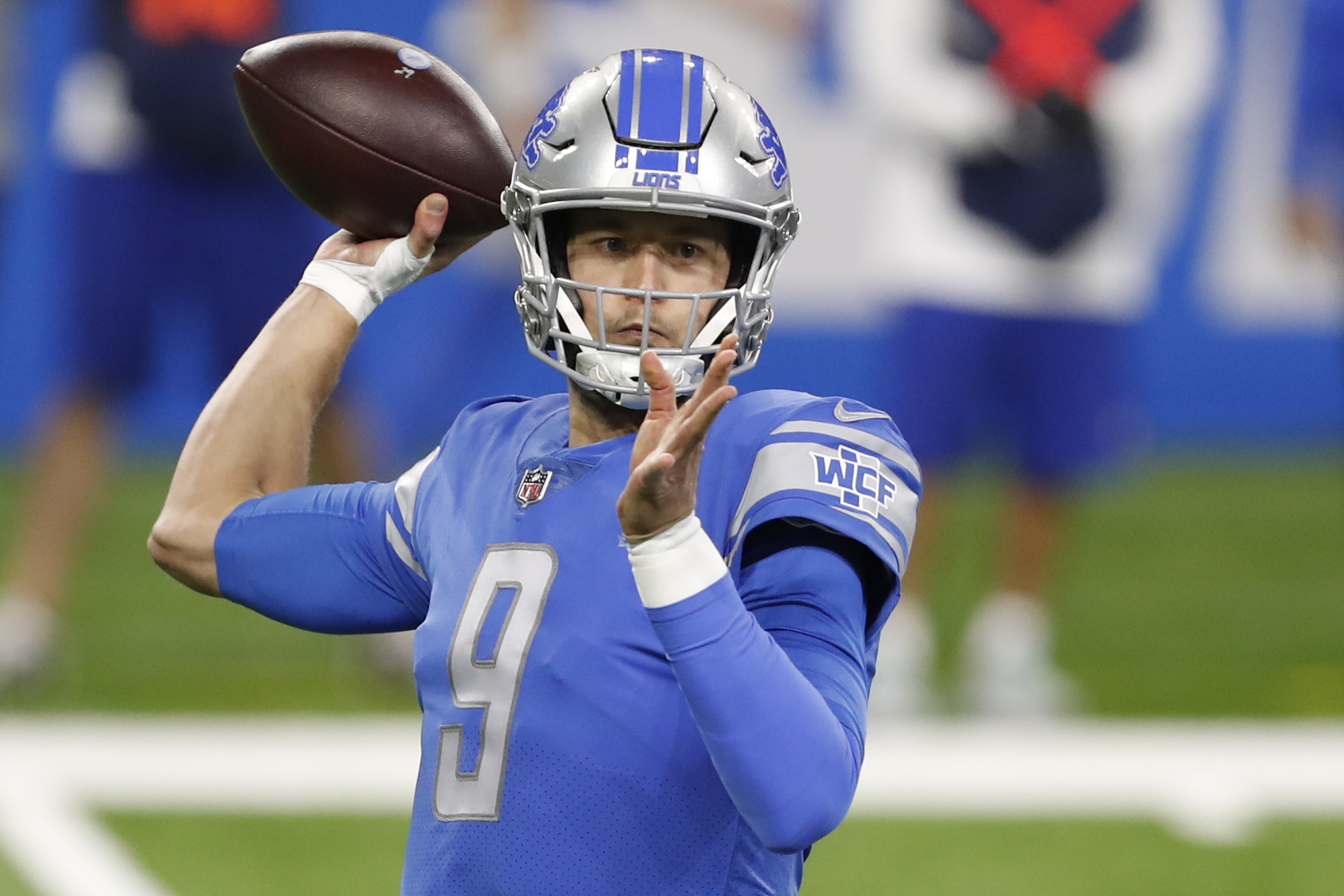 On Saturday Night, Adam Schefter reported that Matthew Stafford and the Detroit Lions had mutually agreed to part ways.
And this from Detroit: pic.twitter.com/M0L46PzCw2

— Adam Schefter (@AdamSchefter) January 23, 2021
Immediately, the Denver Broncos were tied to the situation as potential suitors for Stafford. They're in need of a quarterback until Drew Lock proves he can be the guy and Stafford is talented enough to take Denver's roster and make it a playoff contender overnight. His upside is nowhere near as high as Deshaun Watson's, but he'll also be much cheaper to acquire and he's still a terrific quarterback.
Pro Football Focus quickly tied the Broncos to Stafford, listing them as one of the five most-likely teams to land the star quarterback. However, their reason had more to do with Lock than Stafford himself.
"Denver surrounded Drew Lock with an arsenal of receiving weapons in an effort to help him succeed in 2020, but it wasn't enough to help him grade any higher than 63.5 this season, 34th out of 42 qualifying quarterbacks," PFF analyst Sam Monson wrote. "Stafford would provide the Broncos with a baseline of good play at the position and allow the team to evaluate the youth they have at receiver, rather than allow the entire group to plummet into the death spiral of untapped potential."
CBS Sports' Jordan Dajani views the Broncos as the fifth-best landing spot.
"Despite having two capable running backs and plenty of weapons to throw the ball to, Lock's inconsistencies held back the offense in multiple games this past season, which could lead one to believe that someone else will be starting under center in 2021," Dajani wrote. "John Elway is no longer calling the shots in Denver, but he's still in the front office and could be a fan of a big-armed veteran who fits the prototypical build. The Broncos could also be considered a team that is a quarterback away from finding success, as they have young weapons in Tim Patrick, Jerry Jeudy, KJ Hamler and then tight end Noah Fant. Having Lock learn behind a veteran for a year or two would also be beneficial."
The Oddsmakers in Vegas are even higher on the possibility of Stafford landing in Denver than the analysts though. According to Sports Betting Dime, the Broncos have the third-highest odds of acquiring Stafford.
The San Francisco 49ers are the favorite at +250, but the Indianapolis Colts (+300) and the Broncos (+350) are trailing right behind. The Washington Football Team (+500) and Carolina Panthers (+750) are also in the hunt.